Podcast: Play in new window | Download
Subscribe: Apple Podcasts | Google Podcasts | Spotify | Stitcher | Email | RSS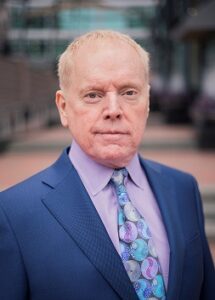 As we approach the 20th anniversary of the 9/11 terrorist attacks on U.S. soil, the frenetic U..S. pullout of Afghanistan under dangerous conditions has reopened the wounds of those strikes and once again raises the specter of al Qaeda and ISIS taking root in Afghan soil —  posing new global threats to American security and those of our allies for decades to come.
Joining me now to talk about the deepening crisis of the Afghanistan crisis and its ramifications is my dear friend, Michael Hurley who served for 25 years as a CIA operations officer, serving 15 of those in foreign countries. Immediately after the 9/11 attacks, Hurley deployed for 18 months to Afghanistan where he led Agency personnel and U.S. Special Forces in Operation Anaconda, the biggest campaign of the Afghan conflict to find and destroy the last refuge of the Taliban and Al Qaeda. In that role, Mike was a leader in the hunt for Osama bin Laden. He also served as a Senior Counsel and Team Leader on the 9/11 Commission, directing its counterterrorism policy investigation and co-authoring its best-selling final report. Hurley remains deeply immersed in the national security and policy implications in the aftermath of the attacks and speaks and advises widely on those critical issues.  He currently is a strategic advisor to some of the most innovative technology companies in Silicon Valley and beyond.
In this riveting episode, the suburban Minnesota native looks back on those early days of being dropped into Afghanistan's cold, unforgiving mountainous terrain and having to land on his feet without knowledge of language, culture, food, or people and ability to distinguish friend from foe. Without any kind of blueprint, he immediately had to begin gaining the trust of friendly Afghan militia and citizens and working with the most elite teams in the U.S. and allied military to capture or kill members of al Qaeda and the mastermind of the 9/11 attacks, Osama bin Laden. Hurley also shares his views on the messy U.S. pull out of Afghanistan in recent weeks and the implications for resurgence of al Qaeda and other terror cells and the possibility of future terrorist attacks against the U.S. And he looks at how the U.S. mishandled the evacuation plans for potentially half a million Afghans and their families who helped the War in Afghanistan over two decades, the majority of whom have been left behind and remain in peril at the hands of the Taliban.