Podcast: Play in new window | Download
Subscribe: Apple Podcasts | Google Podcasts | Spotify | Stitcher | Email | RSS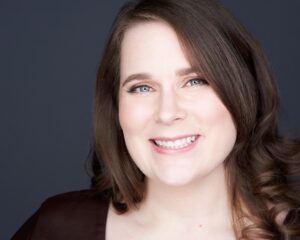 This past April, the FBI disclosed an astonishing fact about the breach of the blockchain behind the popular "play to earn" game Axie Infinity a few weeks earlier. The FBI said the hackers who stole $615 million dollars in cryptocurrency were, in fact, from the group "Lazarus" which has direct ties to the government of North Korea.
To add insult to injury, the brazen attack took place just weeks after President Joe Biden had released an Executive Order, authorizing a whole-of federal government approach to derisking digital assets.
It was the equivalent of North Korea thumbing its nose at the U.S. Government.
The incident revealed the incredible challenges confronting President Joe Biden and his national security and economic teams as they attempt to craft sweeping policies to protect consumers without hindering financial innovation, at the same time earning the trust of and cooperation from the crypto communities to help police the space, without violating the libertarian ethos undergirding blockchain, cryptocurrency, and digital assets.
With all these challenges swirling about, I am delighted to share my recent wide-ranging conversation on crypto regulation and compliance with a key White House official who has been thinking about this and working on these complex issues for years.
Carole House is the former Director for Cybersecurity and Secure Digital Innovation for the National Security Council, The White House. She joined the NSC on detail from the U.S. Treasury's Financial Crimes Enforcement Network (FinCEN), where she led cybersecurity, virtual currency, and emerging technology policy efforts as a Senior Cyber and Emerging Technology Policy Officer. House has just returned back to FinCEN after her White House tour of duty.
Please like, rate, review, and subscribe to my new YouTube channel!
If you liked this episode, please check out these other episodes!