Podcast: Play in new window | Download
Subscribe: Apple Podcasts | Google Podcasts | Spotify | Stitcher | Email | RSS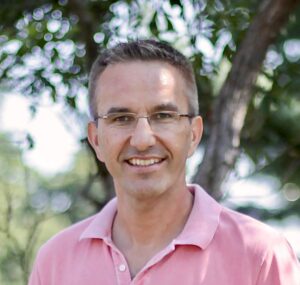 Ep. 65 — An epiphany in Peru results in a kidnapping in Mexico that galvanizes the evolution of a fair trade social entrepreneur / Patrick Struebi, Founder & Executive Chairman, Fairtrasa
Patrick Struebi was eager to fly home to Switzerland on one of his periodic visits after spending eight years in Mexico establishing Fairtrasa, one of the world's largest fair trade organizations for avocados and other fruits from Latin America.
It was the morning of January 28, 2011. Struebi's then-girlfriend had come to pick him up at his home, to drive him to the bus station, from where he planned to go Mexico City to take the plane back home.
As he put the bags in the trunk, two cars suddenly blocked the driveway and two masked men with guns threw him into one of the cars and whisked him away in a highly orchestrated kidnapping for ransom plot.
Thrown on the floor of a cold cellar, masked and handcuffed, and in the clutches of ruthless Mexican gangsters who made him watch videos of violent killings, Struebi somehow kept his cool and tried to figure a way out. He was released after five days of coordinated activity between the Mexican and Swiss governments.
The kidnapping gave Struebi a lens into the economic conditions of his hostage takers and renewed his commitment to building Fairtasa as a means to lift Latin American farmers out of poverty.
For International Fruit Day this July 1st, I'm honored to welcome a pioneer in the field of fair trade, Patrick Struebi, serial social entrepreneur, thought leader, humanitarian, and founder and Executive Chairman of the Fairtrasa Group.
Struebi has never publicly shared the story of his kidnapping publicly. He's doing it here for the first time so I'm grateful for his trust.
If you liked this episode, check out these other episodes:
63. Held hostage by a drug lord reveals the best and worst of humanity / Francisco Cantos Calderón / Former Vice President of Colombia
61. Heroism, activism, reconciliation with nature / Jerry White, Nobel laureate, landmine survivor
14. Terrifying robbery and kidnapping reveals executive leadership lessons