Go from leading your business to shaping the world
My mission is helping impactful CEOs and founders succeed in the face of extraordinary odds.
"Hiring Chitra was the best decision I ever made. Every CEO needs a Chitra in the trenches with them."
– Micah Winkelspecht, CEO and Founder at Gem
Turning Founders into Leaders from Startup to Exit
When launching ambitious startups, the most cutting-edge technology founders and leadership teams turn to Chitra for advice. 
They seek her expertise in strategic positioning; her insights and problem-solving skills; her ability to look around curves and see what's coming; her talent for strategic partnerships and initiatives for both generating revenue and global good; her network of meaningful connections; and her core expertise in multi-media journalism that when combined with her extensive work on brand and narrative architecture, results in one-of-a-kind brands.
Chitra uses her own unique melding of time-tested, powerful strategies to help tech CEOs and founders overcome some of the most complex challenges around building their companies and crossing over to the finish line.
"Chitra was instrumental in getting our business off the ground."
– Stewart Kelly, Founder & CEO, Ground Truth Intelligence
Confidante, Catalyst, and Coach
Chitra Ragavan partners with mission-driven tech CEO's as a confidante and catalyst who can strategize and drive complex initiatives to completion. Her deep knowledge of startup culture and ethos helps create authentic brands with powerful narratives.
"Anyone looking to further a world-class product and company, Chitra is your woman."
– Chris Williams, CEO & Founder, Zelos
"A consummate professional, Chitra has the phenomenal ability to quickly get organizations the desired exposure, build lasting relationships, and offer expert advice rooted in decades of experience."
- Gregory Barbaccia, Head of Core Operations, Theorem
Executive Coach, Advisor, and Narrative Builder
Chitra brings a deep reservoir of trust and integrity and instantly elevates companies through her credentials, breadth of expertise and experience, and tangible and measurable successes.
— Linda Souza
"Chitra makes things happen, and she makes sure they're the right things that will make the greatest impact in advancing the company and team in achieving our objectives."
— Madeline Mann​
"Chitra is a leader who sees the big picture and then can create a plan to execute on it."
— Micah Winkelspecht
"Hiring Chitra was the best decision I ever made. Every CEO needs a Chitra in the trenches with them."
— Jill Richmond
"Chitra is a seasoned strategist, an astute mind and wonderfully brilliant. She's created an incredible professional trajectory that makes her a valuable C-suite consigliere."
— Bryan Cunningham
"Chitra is one of the informed, insightful, fair, and trustworthy journalists with whom I have worked."
— Siva Kannan
"If you want to bring and drive any key initiative to completion, Chitra is the person you would want to have."
— Ben Matheny
"Chitra's experience and expertise are vast but I was able to work with her directly on leadership and creative growth strategy and structure; witnessing her help guide and build a several-thousand-person sized company directly with the CEO."
— Scott Barrow
"Chitra is the trusted advisor and right hand every CEO needs."
"Chitra was one of the most aggressive, relentless journalists that I've ever had the pleasure of working with."
- Gordon Witkin, Award-Winning Journalist, U.S. News & World Report
Entrusted with the most Compelling Stories from Leaders around the World
Chitra Ragavan is the host of two popular podcasts on leadership, and technology, called "When It Mattered" and "Techtopia" where she interviews leaders from around the world as well as the creative entrepreneurs fueling the technology revolution.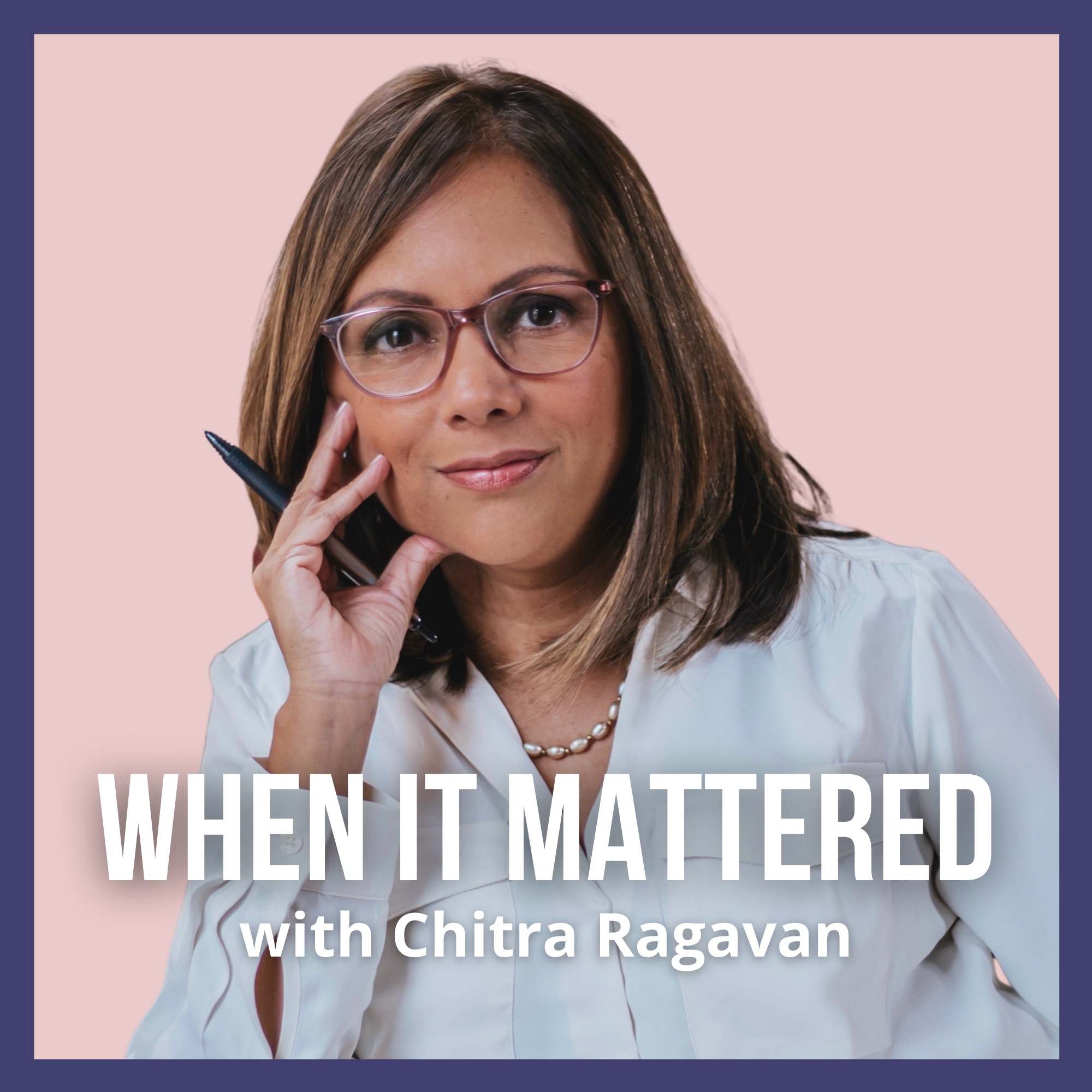 When it Mattered
How leaders are forged in critical moments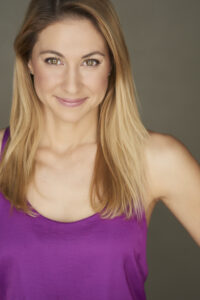 Ep. 72 — She went from a childhood filled with fears to becoming a fearless stunt performer and wilderness adventurer / Alice Ford, stunt actor and producer/host of "Alice's Adventures."
Alice Ford has had a long and evolving relationship with fear. An all-star gymnast, athlete, track and field runner, and diver, Ford's life path came to a dead-end one day after she gave up her prestigious athletic scholarship from the University of Vermont and moved to the University of Arizona, to escape the cold. But instead, she wound up getting a whole lot of heat from some members of a drug cartel (tied to her then-boyfriend, who was dealing drugs) who ransacked her home one day but left her and her dog unharmed. It took that incident and several other wake-ups call to get her life on track and get back in touch with her athleticism and gymnastics roots to build a successful career in the world of stunt acting and get back in touch with her love of nature.
Today, Ford is one of the industry's most up-and-coming female leads, working with directors such as Michael Bey in action-packed movies including "Transformers: Age of Extinction," and Star Wars, suffering numerous injuries and concussions in the course of her work, which was one factor along with her love of nature, in building a parallel career track as a wildlife adventurer.
Ford is producing and starring in a television series, "Alice Ford's: World Heritage Adventures." And she also stars in her own YouTube channel called "Alice Ford Adventures," where she hosts travel videos from her many hikes and climbs around the globe, bringing her full circle in her evolving relationship with both fear and nature.
Thanks for listening!
Subscribe: https://bit.ly/ChitraRagavanChannel
👍 Please Subscribe and give a Thumbs Up!
👂Apple Podcasts, Spotify, Stitcher, Google Podcasts, and Amazon Music:
🎙️When it Mattered: https://lnk.to/whenitmattered
🎙️Techtopia: https://lnk.to/techtopia
Connect with Chitra Ragavan at:
🌐 LinkedIn: https://www.linkedin.com/in/chitrarag...
🌐 Twitter – https://twitter.com/chitra_ragavan
🌐 Instagram – https://www.instagram.com/chitra_ragavan
🌐 Facebook – https://www.facebook.com/chitra.ragav…
Other Helpful Links:
✍️ SWAAY: https://swaay.com/primed-for-pain-how…
🌐 Website: https://goodstory.io
🌐 Website: https://chitraragavan.com
If you liked this episode, do check out these other episodes:
Ep. 68. He survived a near-fatal shooting by ex-wife-hired-hitman / Garrett Warren, Stunt Actor/Director
Ep. 69. A battered cop proves her mettle during the Jan. 6th riots / Officer Caroline Edwards, USCP
Ep. 67. He built a successful startup while battling bipolar disorder / Andy Dunn, Author, "Burn Rate"
Ep. 65. Mexican gangsters faked avocado purchase to launder ransom payment / Patrick Struebi, Fairtrasa
Ep. 63. Held hostage by drug lord reveals the best and worst of humanity / Francisco Santos Calderón
Ep. 61. Heroism, activism, reconciliation with nature / Jerry White, Nobel laureate, landmine survivor
Search Results placeholder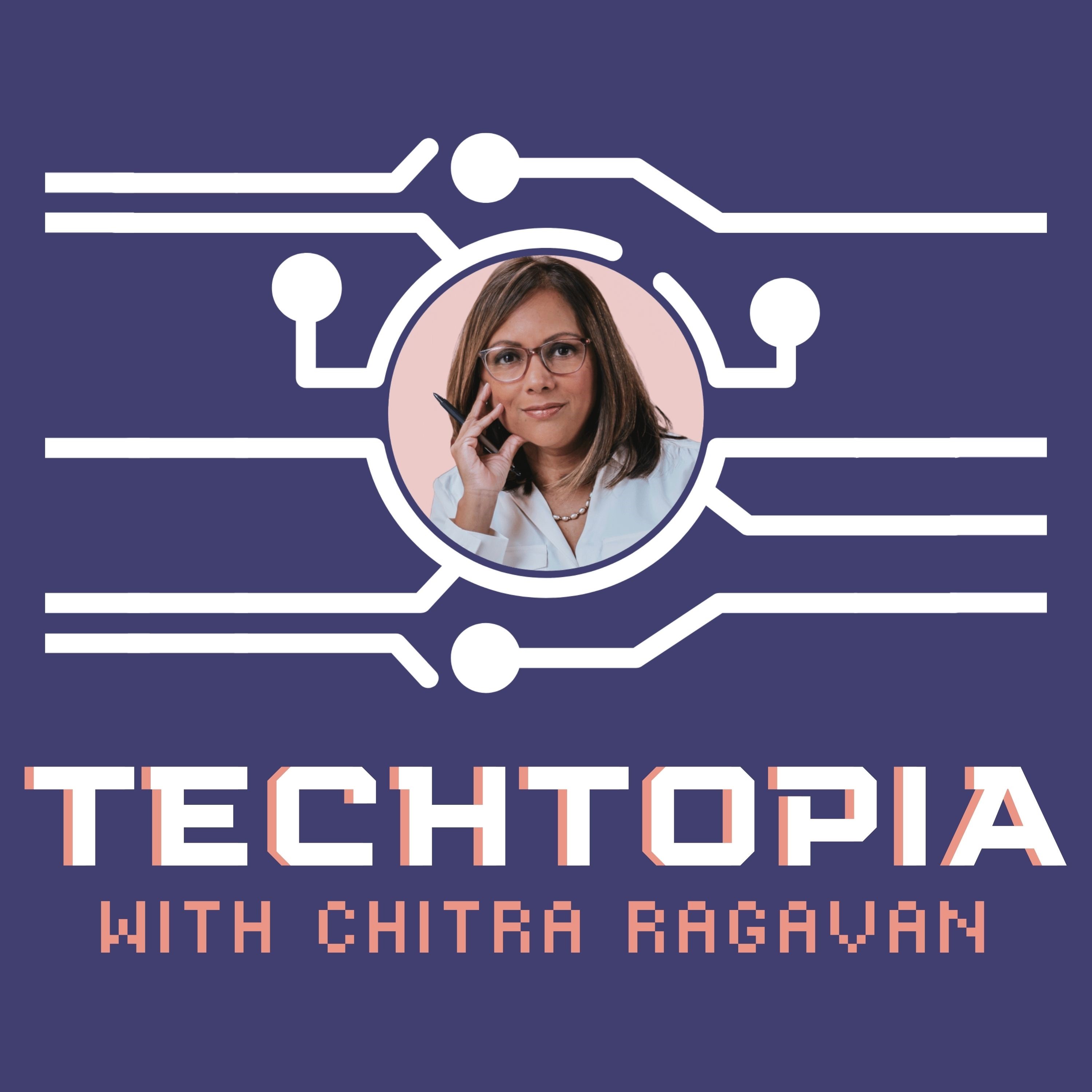 Techtopia with Chitra Ragavan
Techtopia with Chitra Ragavan is a podcast examining the power, peril and promise of technology. Chitra explores the latest technological wonders, interviews the creative entrepreneurs behind them, delves into the dark side of these omnipresent innovations and examines technology's profound impact on people and society.
Ep. 30 — A war photographer's images from Ukraine capture the toll of war and Ukrainian resilience, and humanity / Lynsey Addario, Pulitzer Prize-Winning Photojournalist.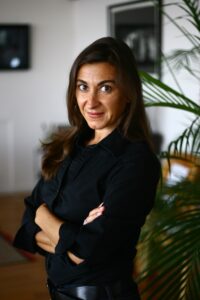 On March 7, 2022, The front page of the New York Times ran a graphic photograph that summed up the tragic cost of Russia's war on innocent Ukrainian civilians. It was a photograph of a mother, her two children, and a church volunteer crumpled to the ground. They were the victims of a Russian mortar attack on civilians as they attempted to flee over the Irpin River to Kyiv. The photo, which was was taken by the Pulitzer Prize-winning photojournalist Lynsey Addario, sent shock-waves throughout the world.
Capturing that image also put Lynsey Addario in grave danger, something that she has confronted many times over during her more than two-decade career as one of the most accomplished war-photographers in the world.
Addario has had boots on the ground in Ukraine since the begining of the Russian invasion. And, as we near the one year anniversary of the war, she describes the toll of the conflict on Ukrainian civilians and reflects on the personal cost of covering conflict.
Ukraine is just one of the war zones that Addario has traveled in and out of, on assignment for The New York Times, National Geographic, and other publications for more than two decades.
In 2015, American Photo Magazine named Addario as one of the five most influential photographers of the past 25 years, saying she changed the way we saw the world's conflicts.
I spoke with Addario when she made a brief stop in Washington DC on November 3rd to receive the prestigious Courage in Journalism Award from the International Women's Media Foundation.
This is my third conversation with the fearless Addario. To hear her personal story of how she became a photojournalist, how she covers major conflicts, how she survived a violent kidnapping in Libya, and why she does the work she does, do check out my previous interview with Addario on my leadership podcast, When It Mattered, Episode 35. It's an incredible story. And do listen to Addario's previous appearance on Techtopia, Episode 18, as she reflects on the 20th anniversary of the 9/11 attacks and the aftermath of the chaotic pullout of U.S. troops from Afghanistan.
Check out this 🎙️Youtube Democracy Playlist!
👍 Please Subscribe and give a Thumbs Up!
🎙️https://bit.ly/ChitraRagavanChannel
👂Contact Chitra & Link to Podcast Platforms
When It Mattered:
🎙️70. A protector of U.S. nukes evaluates Putin's nuclear threats / Maj Gen Robert Wheeler, USAF (ret)
🎙️ Ep. 60. Putin laid his cards on the table years before the Ukraine invasion / Gen. James Jones, USMC
🎙️ Ep. 66. Distinguished diplomat reclaims her narrative / Marie Yovanovitch, "Lessons from the Edge"
Techtopia:
🎙️ Ep. 29. How drones, crypto, and satellites are changing the future of war / Thomas Frey & Trent Fowler
🎙️ Ep. 26. Technology is rewiring Ukraine's narrative / Alex Deane & Bryan Cunningham
Do check out these related articles in SWAAY
✍️  A "Genuine Badass": How Marie Yovanovitch Reclaimed Her Narrative and Reputation
✍️  The Incredible, Indomitable Super-Survivors of Ukraine
✍️  Refugees in the Shadows: A Viral Insights Column on War, Displacement, and Super-Survivors
Thanks for Listening! 
Let us Guide you on your Journey from Founder to Leader